HOW DOES IT WORK?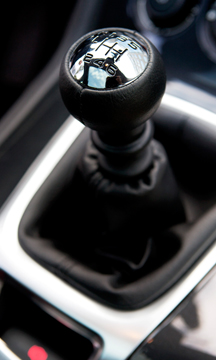 SalaryPlan car leasing is a tax efficient and convenient way for acquiring a car. It is a one stop market place where you can compare cars, include accessories, select insurance, budget for services and order your car online.
How Does It Work?
SalaryPlan enables you to opt for a new car by way of a monthly contribution from your salary. This product is a progressive means for you to make an informed choice on how much monthly contribution you are willing to make towards a vehicle that you aspire to drive.
SalaryPlan helps you compare car models basis your monthly affordability. Compare benefits of leasing vis-à-vis other modes of purchase.
Steps to make car lease quotes and order a car
To make a car lease quote, please register yourself on this website. Click the

Register

button on the Home Page, fill the form and submit.
An email with a temporary password will be sent to your registered email ID. Please log into the website using this password and change it.
Basis your company's preference, LeasePlan also registers all eligible employees from the back-end. In this case, you would have already received an auto-email on your official email ID and a temporary password. In case you are unable to find the email, select '

Click to login

' and select 'forgot password'.
Once you have logged in, go to '

Create Lease Quote

' on the top right of the website and choose Make & Model. After this click on '

Configure your car

' to start creating your quote.
With a few quick inputs, you will be able to generate a lease rental for a car of your choice.
You may either

Submit your Quote

to order a car or

Save Quote

to revisit it later.
Benefits
SalaryPlan offers many benefits. Some of these are:
Drive a brand new car of your choice.
Compare various makes and models depending on the multiple parameters.
Select from multiple insurance providers.
Choose from wide spectrum of insurance add-ons from insurance schemes.
Benefit from a tax-efficient salary package.
Enjoy a hassle-free ordering process.
Lease a new car without any down payment
Replace your car at the end of the contract with a new car.
Should you have any queries or clarifications, please email the SalaryPlan Team at reachus@salaryplan.co.in.