TERMS & CONDITIONS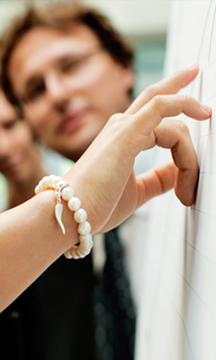 LeasePlan aims to be recognized as proactive service excellence partner in fleet and vehicle management.
Terms and Conditions
1. Introduction
This website ("Site") is developed and maintained by or for LeasePlan India Private Limited, having its Registered Office at Ground Floor, C4C/332, Janakpuri, New Delhi-110058 and Corporate Office at 2nd Floor, Tower A, Millennium Plaza, Sector 27, Gurgaon 122 002 ("LPIN"). By entering into and using this Site, you confirm your acceptance of the terms and conditions contained herein, which may change from time to time. This Site is intended to be used only by the permitted representatives or employees of the clients of LPIN (herein "User") and LPIN disclaims any and all liabilities to any other person arising due to access or use of this Site. The User will be required to register themselves by providing appropriate details before they will be able to effectively access and use the Site.
2. User's responsibility and Confirmation
(i) The User may use the Website only for making a comparison of the various products and services as indicated herein. User is responsible for safekeeping of the login name and passwords and shall be responsible for misuse of the same by any other person.
(ii) The User agrees that the use of the Site by him/ her will be in accordance with applicable law and in particular, will not use the Site to transmit any harmful or objectionable material including in the form of malicious software programs of any form. The User is aware and agrees that if he/ she elects to have insurance for his/ her vehicle from a particular insurance company, the same will be facilitated by LPIN through an authorized insurance intermediary including an insurance agent, corporate agent or broker, and such insurance services are not provided by LPIN.
3. Terms of Service
The User is aware and agrees that the lease of vehicles is for a fixed term and any extensions shall be allowed at the sole discretion of LPIN. Quotes provided by LPIN in the Site including that relating to price of the relevant vehicle, accessories and other products are services are based on the information made available by the relevant product suppliers or service providers at certain time and hence are liable to change at the actual time of placing orders. To this extent, the actual price payable by the User may be higher than the price displayed on the Website and in such cases, the User agrees to bear and pay such differential prices. Car reviews available on the site are powered by Blended Media and LPIN does not own any responsibility for the views expressed by such persons.
4. Disclaimers and other Statements
(i) The information provided on or via this Site should not be used as a substitute for any formal advice that you may need relating to the products and services referred herein. The information in this Site is made available on as-is basis without any specific warranty or representation as to completeness. If you have any questions, you may contact reachus@salaryplan.co.in before taking a final decision. Though LPIN attempts to provide accurate, complete and up-to-date information from sources that are considered reliable by LPIN, LPIN makes no warranties or representations, express or implied, as to whether information provided on or via this Site is accurate, complete or up-to-date.
(ii) LPIN controls and maintains this Site from India and makes no representation that the information provided on or via this Site is appropriate or available for use in other locations. If you use this website from other locations, you are responsible for compliance with applicable local laws.
(iii) LPIN does not represent or warrant that this Site functions or will function without error or interruption.
(iv) Though LPIN has reasonable systems and software in place to prevent spreading of malicious programs including virus through the Site, LPIN does not warrant that the Site is or will be free from such malicious programs including virus and the User is required to install appropriate software programs to protect his/ her computer resources.
(v) Where this Site provides hypertext links to third party websites, such links are not an endorsement by LPIN of any products or services provided on or via such websites. The use of such links is entirely at User's discretion and risk, and LPIN accepts no responsibility or liability for the content, use or availability of such websites. LPIN has not verified the truth, accuracy, reasonability, reliability, and completeness of any content of such websites. LPIN is providing these links to you only as convenience, and the inclusion of any link does not imply endorsement by LPIN of the linked site. In addition, use of such third party resources may be subject to additional terms and conditions, disclaimer and privacy policy contained therein.
(vi) LPIN or the relevant owner retains all rights (including copyrights, trademarks, patents as well as any other intellectual or industrial property rights) in relation to the information provided on or via this Site (including all texts, graphics and logos). You are not permitted to copy, download, publish, distribute or reproduce any of the information contained on this Site in any form without the prior written consent of LPIN or such other owner. However, you may print and/or download information contained on this Site for your own personal use.
(vii) Messages that you send to LPIN by e-mail may not be secure. LPIN recommends that you do not send any confidential information to LPIN by e-mail. If you choose to send any messages to LPIN via e-mail, you accept the risk that they may be intercepted, misused and modified by a third party.
(viii) None of LPIN, any of the suppliers of the products or services referred in the Site, any of their respective agents or representatives shall be liable for any direct, indirect, special, incidental, consequential, punitive, or exemplary damages, including lost profits (even if they are advised of any such possibility) arising in any way from, including but not limited to, (a) any defects, viruses and any other malfunctions caused to any equipment and other software in connection with access or use of this website, (b) the information provided on or via this Site, (c) the interception, modification or misuse of information transmitted to LPIN or transmitted to the User, (d) the functioning or non-availability of this Site, (e) the misuse of this Site, (f) the loss of data, (g) downloading or use of any software made available by this website, or (h) claims of third parties in connection with the use of this website.
(ix) The User acknowledges and agrees that the personal or other information provided by the User may be used by LPIN or its authorized representatives for providing any services relating to the matters contained in the Site or in the agreement that the User's employer may have entered into with LPIN.
(x) LPIN and its authorized representatives may use cookies to record the preferences of visitors to the Site, to enable them to optimize the design of the Site. Cookies are small files which are stored on your hard drive. They ease navigation and increase the user-friendliness of a Site. Cookies also help us to identify the most popular sections of our Site. This enables us to provide content that is more accurately suited to your needs, and in so doing improve our service. Cookies can be used to determine whether there has been any contact between us and your computer in the past. Only the cookie on your computer is identified. Personal details can be saved in cookies, provided you have consented to this. For example, in order to facilitate secure online access so that you need not enter your user ID and password again. You can prevent cookies from being stored on your hard drive by setting your browser to not accept cookies. The exact instructions for this can be found in the manual for your browser. You can delete cookies already on your hard drive at any time.
(xi) This Site and its contents (including the Terms and Conditions) shall be governed by and construed in accordance with the laws of India. Without prejudice to the disclaimer of liability contained in the Terms and Conditions above, any dispute arising out of or in connection with the contents of this Site (including the Terms and Conditions) shall be submitted to the exclusive jurisdiction of the courts at New Delhi, India.