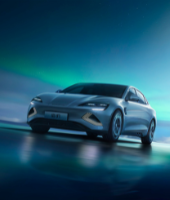 EV Showstoppers at Auto Expo 2023!
Auto Expo 2023 had an electric theme at all the major pavilions and this clearly points towards manufacturers moving towards electric vehicle offerings at a brisk pace. We take a look at some of the electric vehicles and concepts showcased at the Expo that definitely got heads to turn.
Concept cars showcased at Auto Expo 2023
Concept cars point towards the future vision that a brand has and Auto Expo has always been a platform where major manufacturers showcase some of their concepts in order to gauge customer reaction as well as educate them about the direction that the manufacture is taking for upcoming models. This year, the top three concepts on display were the Maruti Suzuki EVX, Kia EV9 and Tata Motors Avinya Concept.